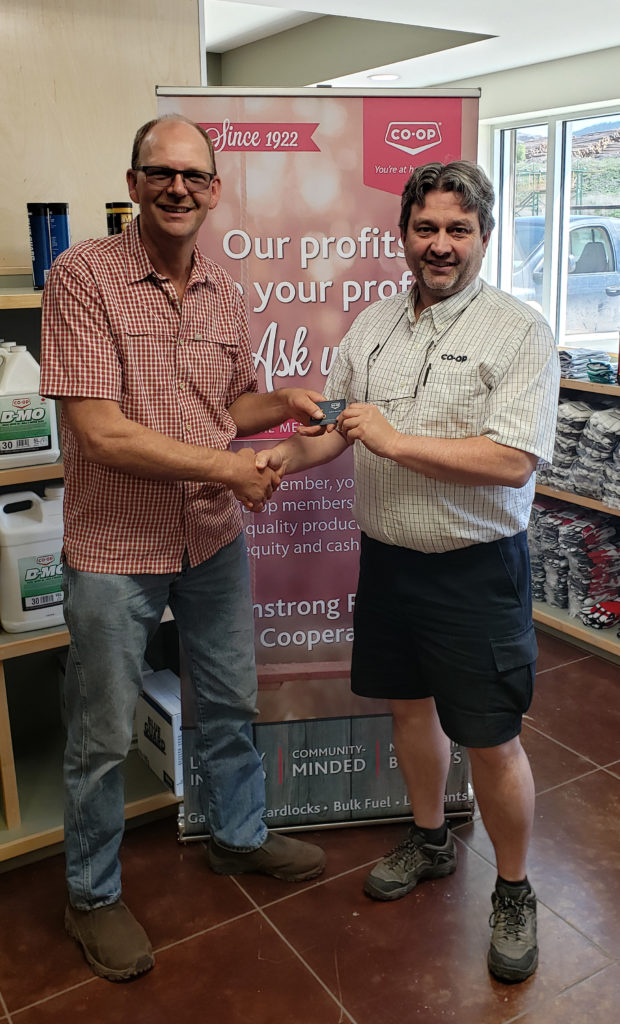 Do you have a charge account with the Armstrong Regional Cooperative?  Simply sign up to receive your statement via email and you will be entered to win.  We appreciate you helping us become more efficient in the delivery of your monthly statements.   To say thank you, we will be randomly selecting a winner each month to win a $50 CO-OP Gift Card.  All those that have submitted their email authorization form will be entered to win.
You can download the form below.  Once complete please email a copy to info@armstrong.coop and return the original signed copy to our office in person or by mail to P.O. Box 250, 973 Otter Lake Cross Rd.  Armstrong BC  V0E 1B0.
Click here to download the form ARCEmailAuthorizationForm
 We kicked off our Email Statement campaign in February 2019 with three monthly draws for a $500 Co-op Gift Card.   We would like to Congratulate Ronda our February winner, Garry our March winner, and Henry our April winner!  Each of them won a $500 CO-OP Gift Card simply by signing up to receive their statements via email!