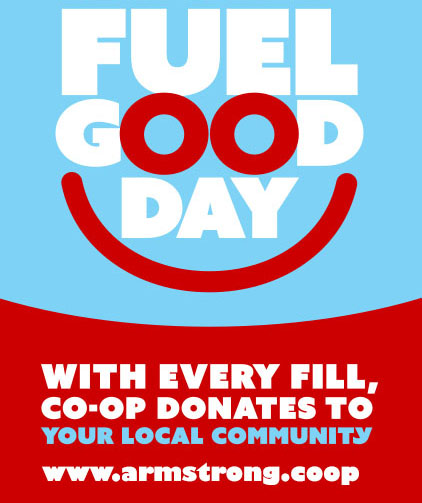 Fuel Good Day is celebrated each September. During the day, a minimum of five cents from every litre of fuel – including all grades of gasoline and diesel fuel – sold at our Armstrong Regional Cooperative Gas Bars is donated back to a local registered charity or non-profit organization.
The application process is open to all local registered non profits and charities operating in our local trading area. The Armstrong Regional Cooperative will select a different registered charity or non-profit organization to receive funding from each of our gas bar locations in Armstrong, Salmon Arm, & Vernon. Applications will be accepted until 30 Jun 2020, and we will announce the chosen recipients in early August.
Please find the Application Form below.