Thank you to our Armstrong Regional Co-op member's that attended our 99th Annual General Meeting on Wednesday 05 May 2021. We are pleased to announce that Larry Hill and Geoff Maile have been elected to a three-year term on the Armstrong Regional Co-op Board of Directors, joining our other Board Members, Hugh Chalmers, Ken Earl, Hans Petersen, Brett Kirkpatrick and Robbie Hoyte.
We would also like to say a big thank you to our outgoing Board Member Dustin Griffin.
Please find the Bio's for Geoff Maile and Larry Hill below.
We also recently acknowledged three of our local team members with Service Awards!
Thank you to Mat from our Armstrong gas bar for 10 years of service!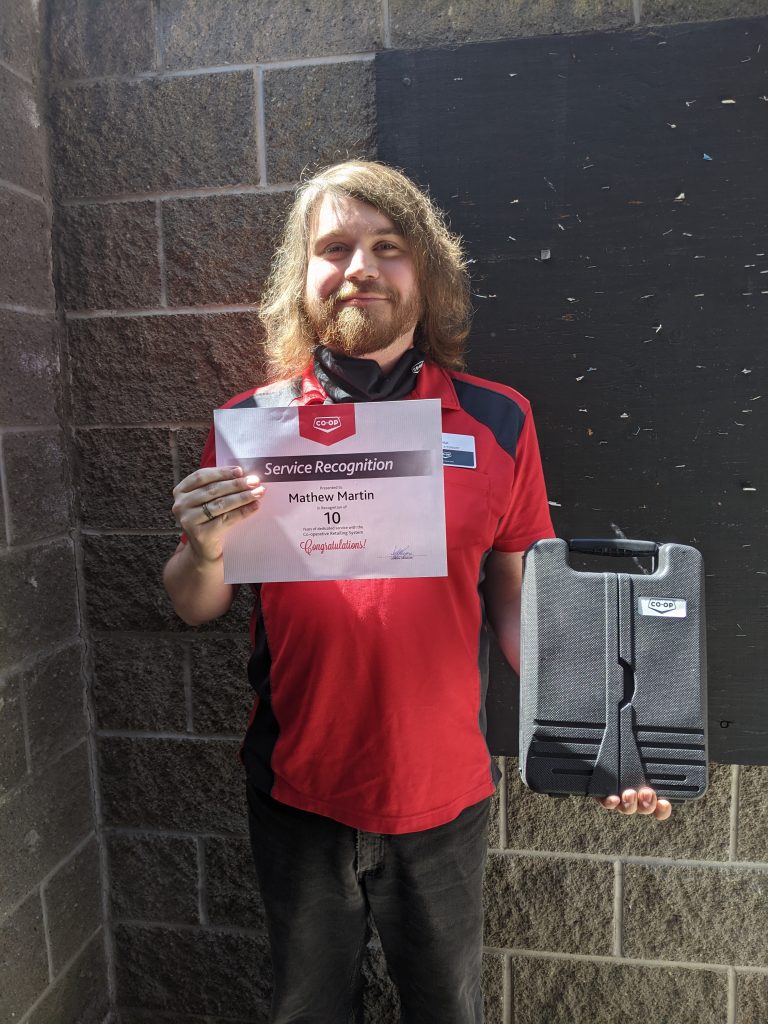 Thank you to Grace from our Armstrong gas bar for 5 years of service!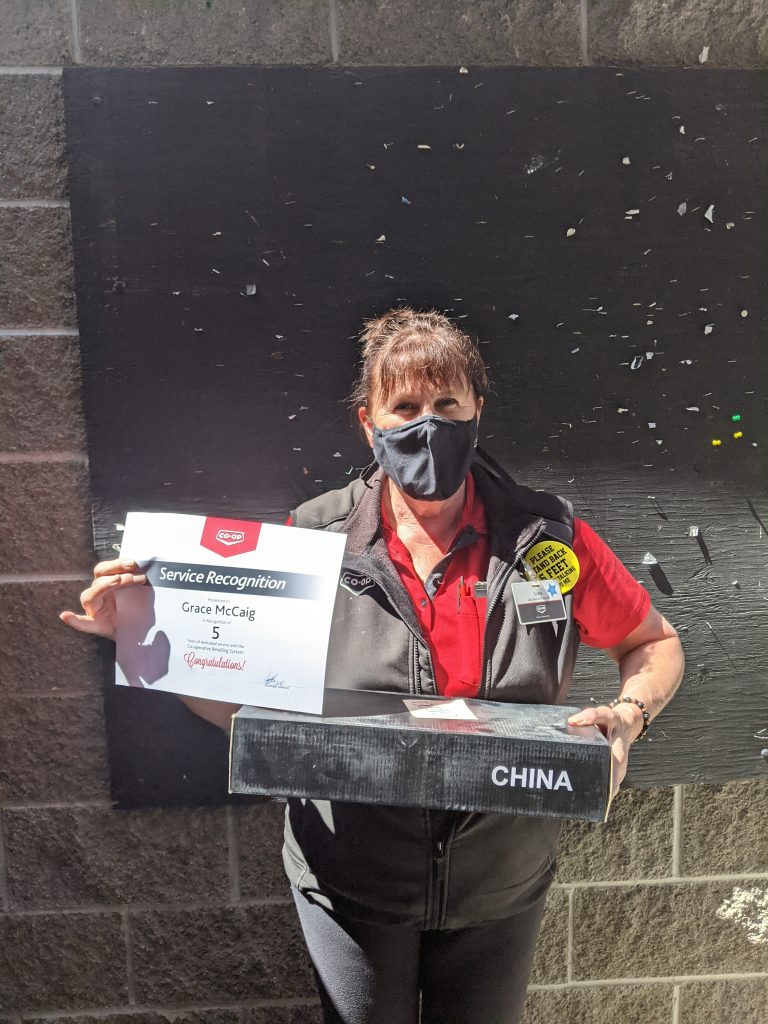 Thank you to Josh for 5 years of service in our Bulk Fuel delivery division. (Picture coming soon)